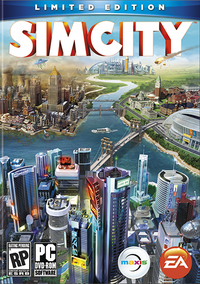 After years of waiting, the release of the latest
SimCity
is right around the corner. Maxis has already shared a lot of details about the new game and its complex system. Now you have a chance to get your own questions about the game answered by the developers themselves!
Maxis and EA have kindly offered to do a Community Q&A with the Wiki community! Simply leave your question or questions in the comments below, we will forward the questions on to the team, then simply return later for the answers. Of course we cannot ask all questions, so we will do our best to synthesize and parse down the best. Be sure to ask anything you'd like!
To sweeten the deal, anyone who leaves a logged-in comment by Friday, February 1st will be entered to win an origin download code for the full SimCity game upon release! So be sure to tell your friends and leave your question!
Update: The folks working on SimCity are understandable busy. They said we can expect a response to your great questions some time after February 19th!
Ad blocker interference detected!
Wikia is a free-to-use site that makes money from advertising. We have a modified experience for viewers using ad blockers

Wikia is not accessible if you've made further modifications. Remove the custom ad blocker rule(s) and the page will load as expected.