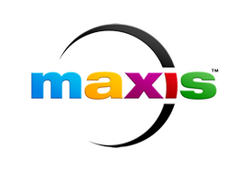 Today might be a sad day... a really sad one; or not at all, depending on who you are.
Moving on, EA has announced it is shutting down Maxis Emeryville, also known as the developers of the SimCity series, The Sims series, and Spore.
It's worth noting that only the main studio at Emeryville has been shut down; other studios, such as Maxis Redwood, which handles The Sims series, are mostly unaffected by this change.
The full statement from EA reads:
Today we are consolidating Maxis IP development to our studios in Redwood Shores, Salt Lake City, Helsinki and Melbourne locations as we close our Emeryville location. Maxis continues to support and develop new experiences for current Sims and SimCity players, while expanding our franchises to new platforms and developing new cross-platform IP.

These changes do not impact our plans for The Sims. Players will continue to see rich new experiences in The Sims 4, with our first expansion pack coming soon along with a full slate of additional updates and content in the pipeline.

All employees impacted by the changes today will be given opportunities to explore other positions within the Maxis studios and throughout EA. For those that are leaving the company, we are working to ensure the best possible transition with separation packages and career assistance.
Which is honestly a shame, actually. The folks at Maxis Emeryville, while certainly talented, has certainly been plagued by a string of bad business decisions, and perhaps, utterly bad luck. Spore was a hot mess; the game has a 3-machine activation limit, which ended up being a subject of controversy and later, a class-action lawsuit.
SimCity (2013) was plagued by a server issues that even caused some reviewers, such as Russ Pitts from Polygon, to lower their score from 9.5 to 8, then again to 4 before finally settling down on 6.5 after the server issues were fixed. Other delayed their reviews because of server issues, and once these were fixed the reviews weren't entirely stellar. The server issues were so bad that even Kotaku started a "SimCity Disaster Watch" covering issues regarding the game.
Since Maxis Emeryville handles the main SimCity series, perhaps we might never see a new main series SimCity game come to light anymore. Or perhaps we might be—but by another studio, whether it might be from another Maxis studio, or an outside studio.
Rest in peace, Maxis Emeryville. You will certainly be missed. —EpicJoyBoy (My talk page!) 03:05, March 5, 2015 (UTC)
Ad blocker interference detected!
Wikia is a free-to-use site that makes money from advertising. We have a modified experience for viewers using ad blockers

Wikia is not accessible if you've made further modifications. Remove the custom ad blocker rule(s) and the page will load as expected.