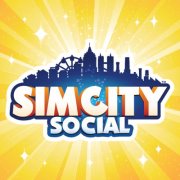 SimCity Social is a 2012 online SimCity spin-off game for Facebook. The game is free to play, but uses the freemium model, where the player must pay to unlock other features. The game is now closed and unavailable to play
It runs like normal SimCity titles, however the player can only build when their energy is high. The player can either get it by just letting time pass, or by completing missions.
Shutdown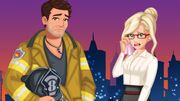 On Monday, April 22nd, 2013, EA announced that SimCity Social, alongside The Sims Social, will both be shut down permanently on June 14th, 2013, with no chance of returning. This marks the 4th EA Sim series title to shut down. The first being The Sims Online, second being The Sims Bustin' Out online and third being MySims. [1]
Videos
Gallery
References
External links
Ad blocker interference detected!
Wikia is a free-to-use site that makes money from advertising. We have a modified experience for viewers using ad blockers

Wikia is not accessible if you've made further modifications. Remove the custom ad blocker rule(s) and the page will load as expected.