Welcome to the SimCity Wiki!
SimCity Wiki is a collaborative encyclopedia about SimCity series that anyone can edit. This wiki is currently growing, and has 519 articles.
About this Wiki · Wiki policies · Administrators · Recent changes · Other languages
SimCity is an open-ended, city building simulation series for computer and video game consoles, and is the brainchild of developer Will Wright. The series is developed by Maxis and has spawned several sequels and spin-offs...
Advisors are people in SimCity 3000 and SimCity 4 that helps the player have a better understanding of their city, and provide tips and tricks to solve problems that may arise in their city. The individual advisors usually focus a particular department, such as safety, finance, zoning transportation, amongst others.
If the game settings allow it, during an urgent crisis, the advisors will notify through a pop-up dialog box, which will provide a link to direct to the scene of emergency. Note that this feature is turned on by default, but can be turned off in the settings panel. Read more...
Nominate the next featured article • Past featured articles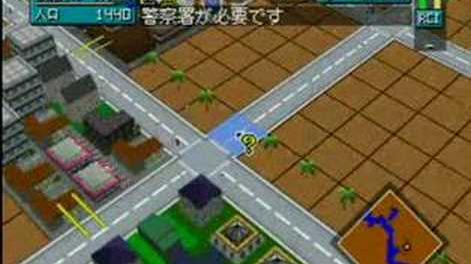 What environment do you like your city to be in?
Previous polls • Suggest a new poll!
Create blog post
Blogs
I am going to create a new region in SimCity 2013, on Titan Gorge.

But, I can't think of a suitable name for the region.

If you have a suggestion, leave it in the comments section below.

-Meesmoth, the Giant Moth

Read more >

A few weeks ago I created Template:Factorybox to mimic the in-game interface for SimCity BuildIt. I spent more time on it than most templates I've made in the past, but I think the end result is pretty satisfying. What I enjoy the most about using templates that look like images is that it's visual…

Read more >
See more >
Simulation Games
Go to these sites for info or for help with your own wiki!
Ace Combat • Animal Crossing • Armored Core • Elite: Dangerous • FarmVille • Goblins of Elderstone • Hay Day • Jalopy • LSD: Dream Emulator • Megapolis • Minecraft • Minecraft Pocket Edition • Minecraft Story Mode • Neko Atsume: Kitty Collector • Niche • Planet Coaster • Police Quest • Professor Layton • RollerCoaster Tycoon • Rune Factory • SimCity • The Simpsons: Tapped Out • The Sims • Spore • Township • Truck Simulator (American & Euro) • World of Warships
Want your community included? See how!

Ad blocker interference detected!
Wikia is a free-to-use site that makes money from advertising. We have a modified experience for viewers using ad blockers

Wikia is not accessible if you've made further modifications. Remove the custom ad blocker rule(s) and the page will load as expected.