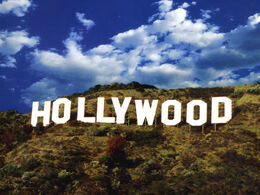 A Landmark is a monument, building or structure, that reflects an actual building in the real world. Landmarks may be defined as natural features of the terrain that define it from other locations, or buildings that are so extraordinary by comparison to average structures, they attract regional, or even worldwide attention.
The landmarks that come with the game are based on real structures, usually to scale. The first SimCity title to include landmarks was SimCity 3000, and since then, landmarks have been included in every title, some new, some updated.
Landmarks require maintenance by the government; the costs of the landmarks vary according to their size and shape, but any costs are automatically deducted every month from your city's taxes. Through the taxation panel, you can adjust the funding for landmarks, but the lower your funding, the worse condition the landmarks tend to be in. Landmarks do not provide any jobs, but that can be changed with external modifications found through fansites. And simcity 4 modifications can add new landmarks.
Landmarks in SimCity 3000/Unlimited
American Museum of Natural History
World Trade Center Tower A  (Destroyed in real life)
World Trade Center Tower B  (Destroyed in real life)
Landmarks in SimCity 4
THIS PAGE IS UNDER CONSTRUCTION!
Ad blocker interference detected!
Wikia is a free-to-use site that makes money from advertising. We have a modified experience for viewers using ad blockers

Wikia is not accessible if you've made further modifications. Remove the custom ad blocker rule(s) and the page will load as expected.